Mi Ywan Manhattan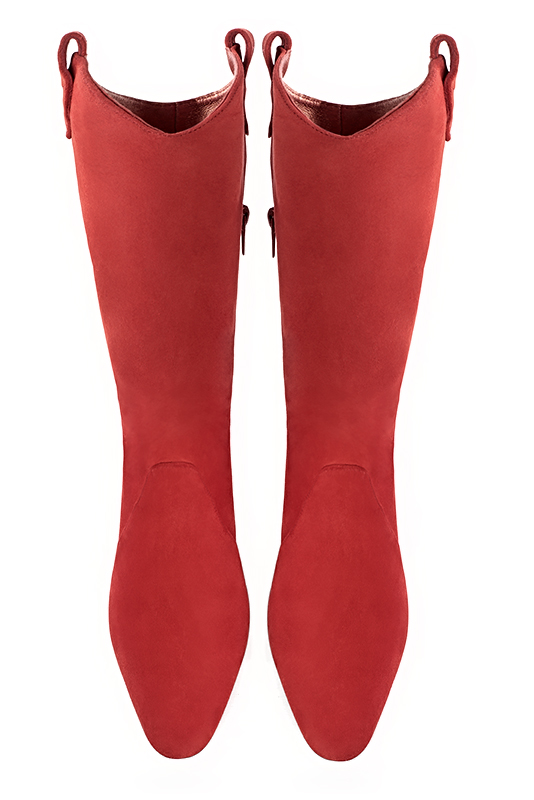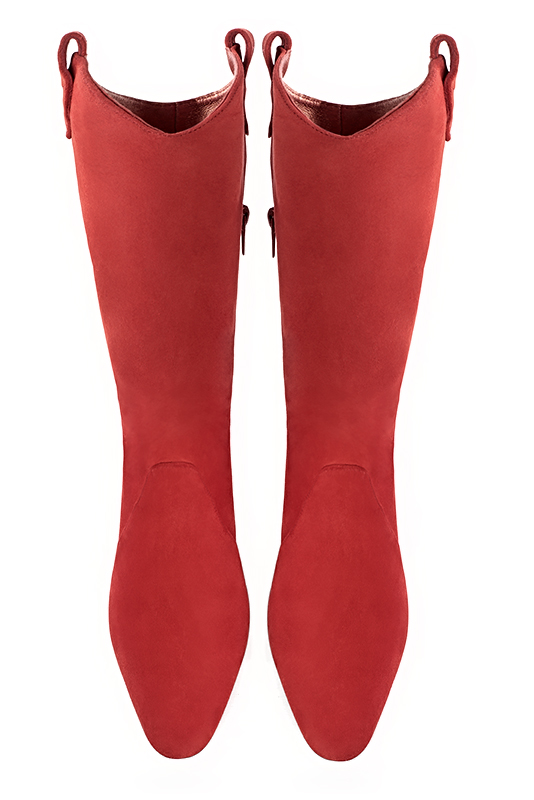 Price : $ 249.00
Scarlet red mid-calf dress boots, made to measure.
Perfectly suited to thin or thick calves.
Pretty half-boot adjustable to your measurements in height and width.
Customisable or not, in your own materials and colours.
Its small side zip and its round cut will let you feel comfortable.
Perfect with jeans, shorts or a bohemian chic dress.........
Leathers and fabrics :
- Tomato Suede

Shape :
- Short round shape
Heels :
- 2 1⁄8 in high block heels
I can change colour, leather, heels or soles from My FAVORITES